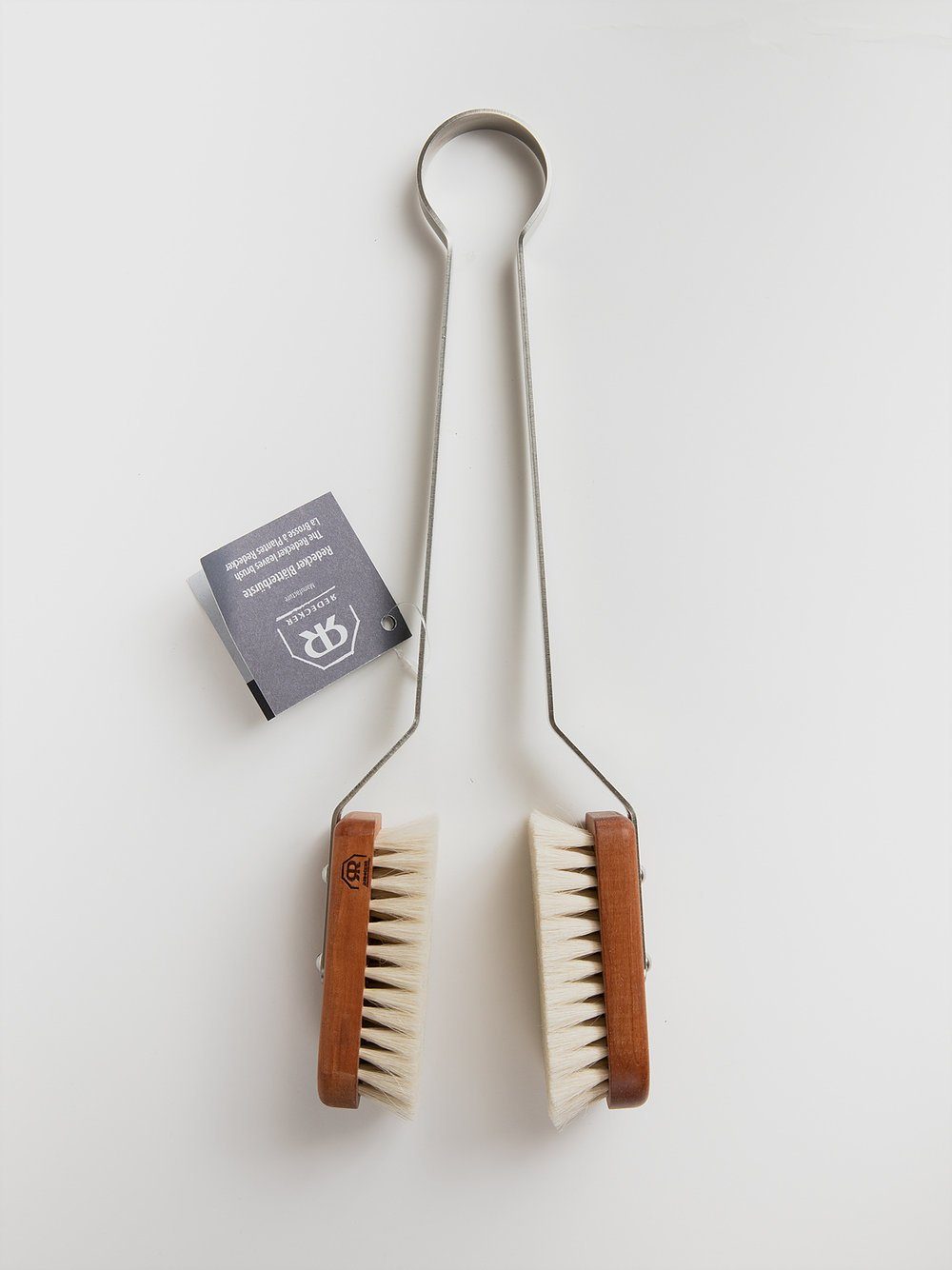 This brush in made for cleaning indoor plants.
Dust often collects on houseplants, especially those with large leaves such as the fiddle-leaf fig, monstera and yucca, making the leaves appear dull and colourless. You press the two goat hair brushes together with the stainless steel tongs and pass them over the leaves. Such brushes were already used in the orangeries of Emperor William. We redeveloped this model based on old patterns.
Material: oiled pearwood and goat hair
Size: 35 cm
M19
Share
Want to see the product in person?
Book an exclusive in-person appointment at our Espoo Showroom or visit our Flagship Store in Hanko.
Fast worldwide shipping. Flexible payment and refund options
Fast shipping worldwide with flexible payment and refund options, ensuring a seamless shopping experience.