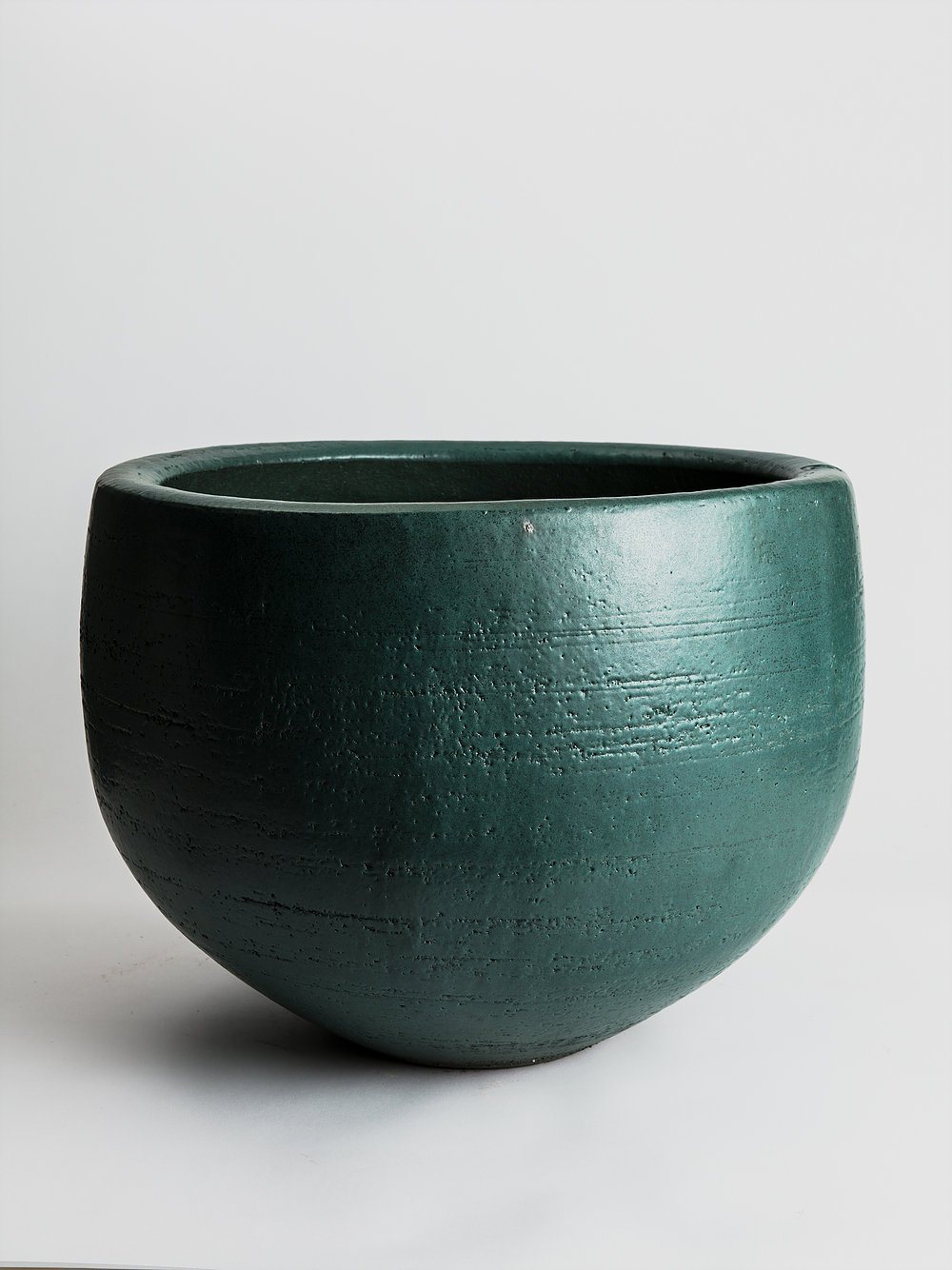 Everything about Nuuk is grand, its shape, its size, its glaze. Our Nuuk planter will surprise you just as the beautiful city Nuuk in Greenland surprises most of its visitors. Surrounded by immense nature, Nuuk is filled with vibrant Greenlanders leading fascinating lives of old traditions, modern twists, and diverse influences.
The Nuuk Pot is made of terracotta. Domanis own high quality clay has a kaolin basis with special properties. While baking, the clay will coalesce so that virtually no absorption of water is possible. These terracotta pots absorbs no more than 3-4% of water. With this low percentage of water the Nuuk Pots are guaranteed frost proof.
Size D50/ inside top diameter 43cm, inside widest diameter 48cm, inside bottom diameter 14cm.
Size D60/ inside top diameter 54cm, inside widest diameter 60cm, inside bottom diameter 20cm.
Share
Want to see the product in person?
Book an exclusive in-person appointment at our Espoo Showroom or visit our Flagship Store in Hanko.
Fast worldwide shipping. Flexible payment and refund options
Fast shipping worldwide with flexible payment and refund options, ensuring a seamless shopping experience.