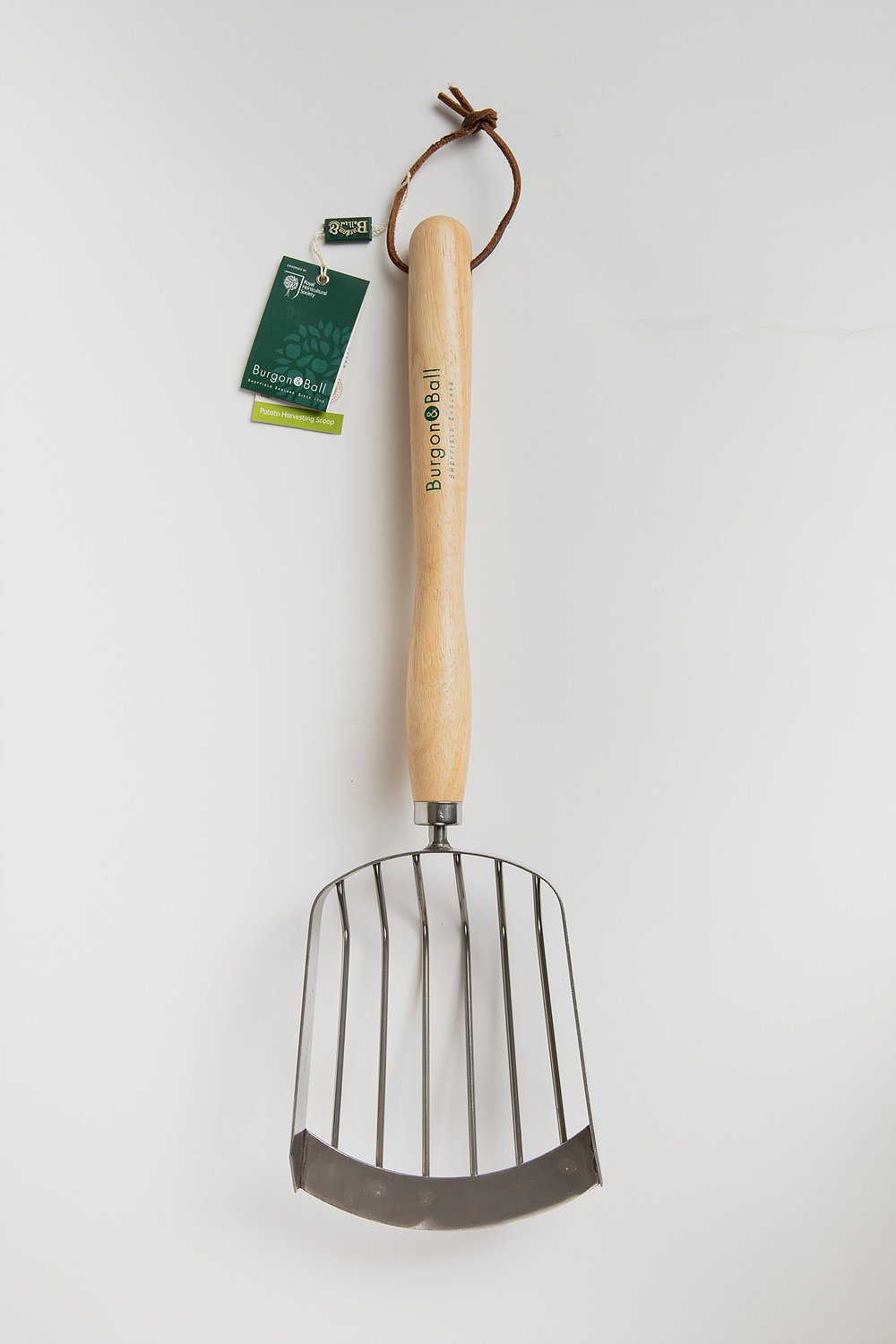 Perfect at potato harvesting time, this beautiful stainless steel mid handled potato scoop will help collect container-grown potatoes with ease.
A very practical re-imagining of a traditional potato grate, the bar across the end of the tines prevents the stabbing of buried potatoes, allowing crops to be lifted without damage.
The stainless steel used to make the head is highly resistant to rust and will stay looking good for years to come. A strong leather cord allows the potato scoop to be hung up tidily when not in use.
M19
Share
Want to see the product in person?
Book an exclusive in-person appointment at our Espoo Showroom or visit our Flagship Store in Hanko.
Fast worldwide shipping. Flexible payment and refund options
Fast shipping worldwide with flexible payment and refund options, ensuring a seamless shopping experience.