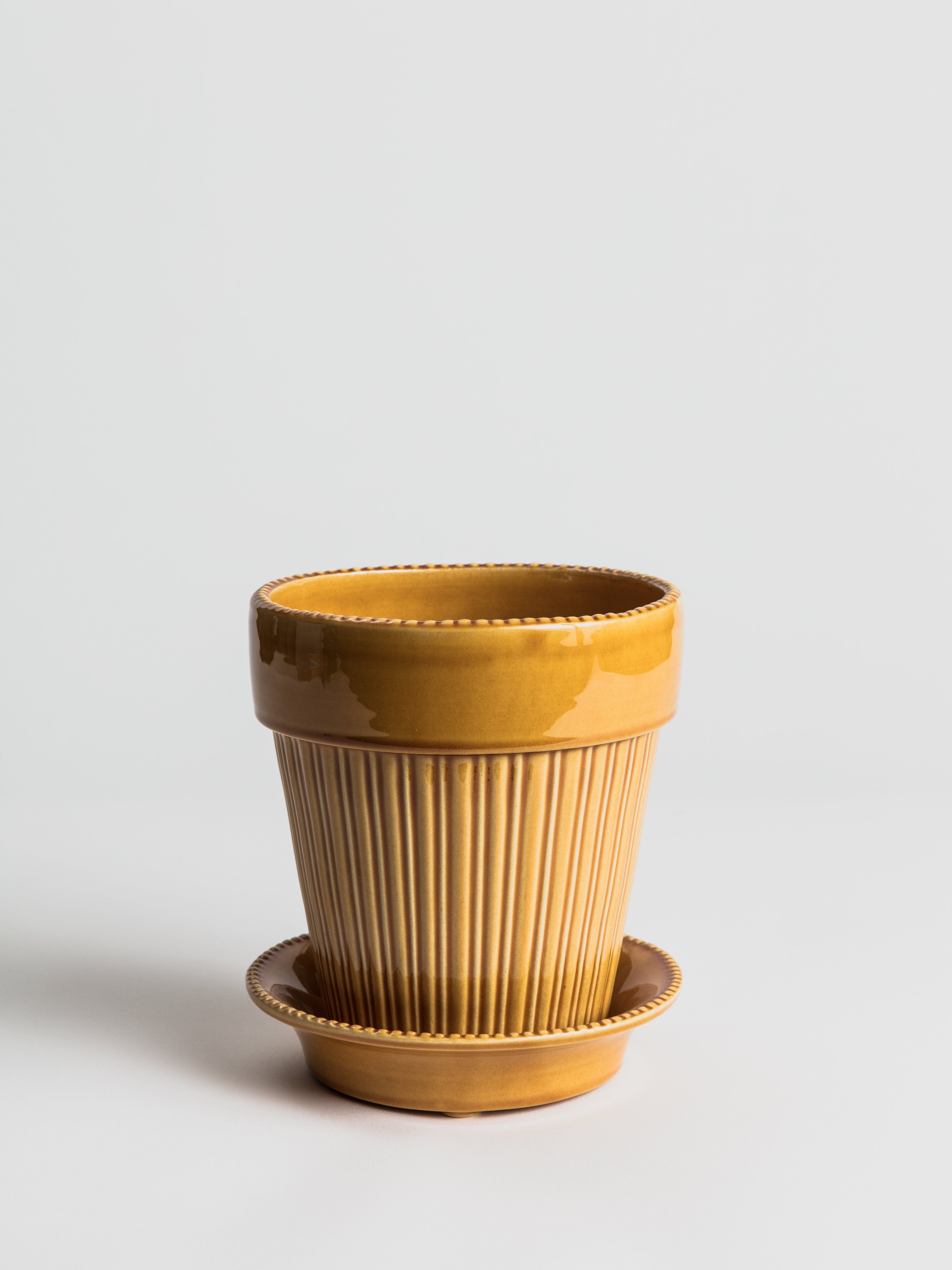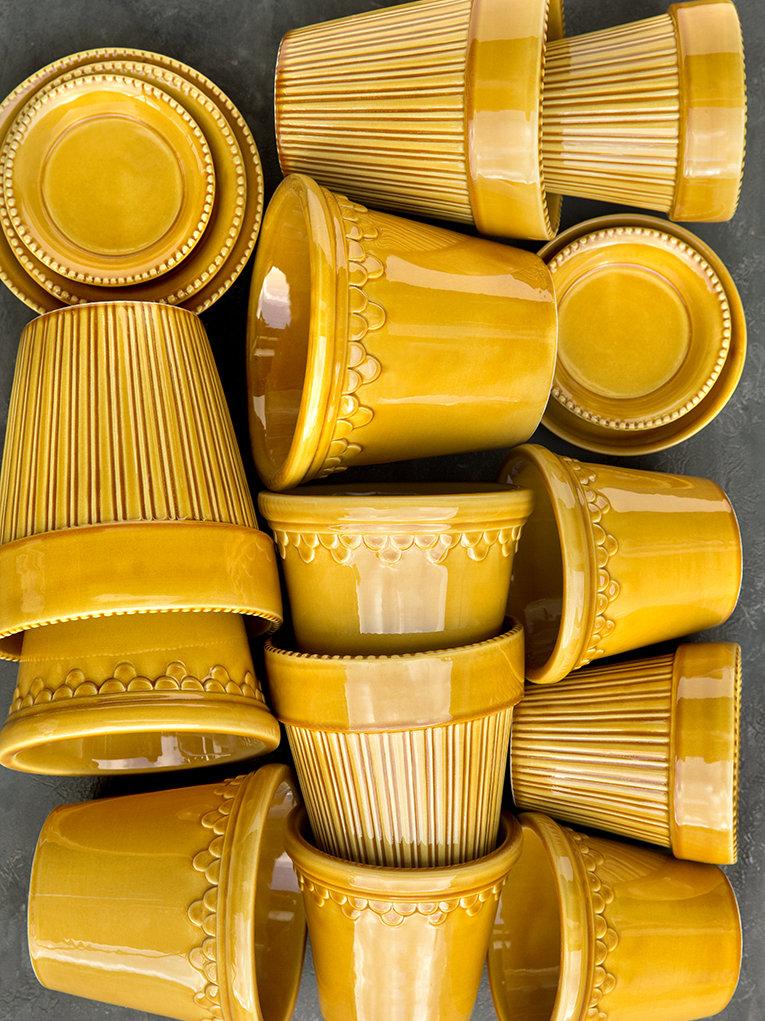 Bergs potter is a Danish family business with long tradition in making handmade terracotta pots in Tuscany. 
Simona is a romantic Parisian pot that we imagine has appeared in countless French homes since the peak of its popularity in the 1820s-1860s. 
Just outside of Copenhagen, in the historic fishing village of Dragør, there is a unique interplay between the blue sea, the ornate houses and the shiny green gates of the paved avenues. It is this enchanting color combination that inspires our glazed pots, jars and vases.Berg potters glaze is saturated with intense color, accentuating the nuances between our different types of pots. Each pot, jar and vase is glazed the old-fashioned way, individually and by hand.Like Berg's raw herb pots, the sturdy glazes and timeless colors signal that pots Glazed by Bergs are made to last for generations to come. Quality will always be classic.
This glazed terracotta pot comes with a maching saucer.
Share
Want to see the product in person?
Book an exclusive in-person appointment at our Espoo Showroom or visit our Flagship Store in Hanko.
Fast worldwide shipping. Flexible payment and refund options
Fast shipping worldwide with flexible payment and refund options, ensuring a seamless shopping experience.