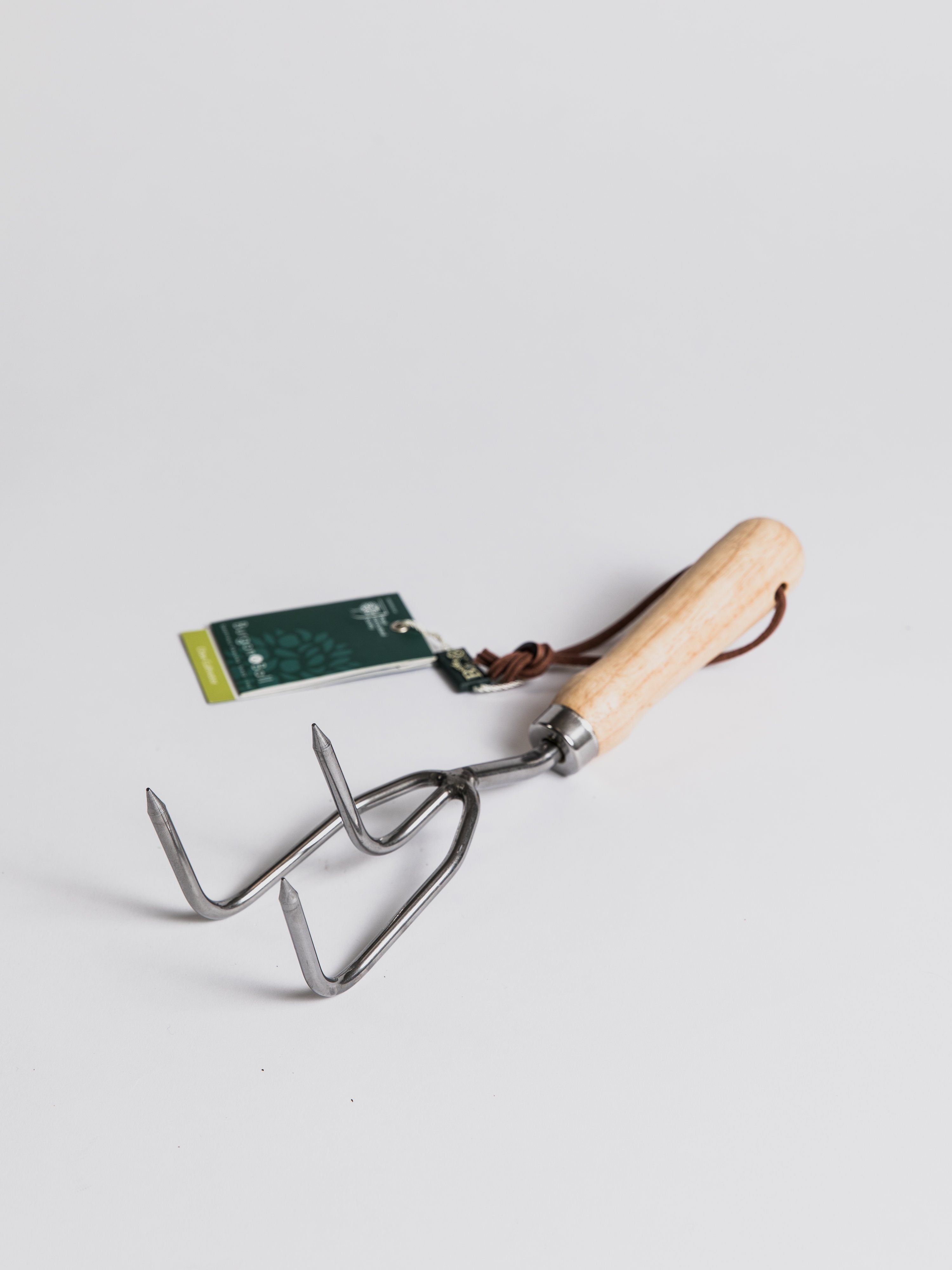 This stainless steel claw cultivator is endorsed by the Royal Horticultural Society, perhaps the ultimate gardening accolade.
This sturdy cultivator is ideal for breaking up and aerating the soil in borders or beds ready for planting, or to allow better absorption of water and nutrients.
The stainless steel used to make this tool is highly resistant to rust and will stay looking good for years to come, while a strong leather cord allows the cultivator to be hung up tidily when not in use.
Size: L29 cm x W7 cm         Handle: 100% FSC certified hardwood.
M14
Share
Want to see the product in person?
Book an exclusive in-person appointment at our Espoo Showroom or visit our Flagship Store in Hanko.
Fast worldwide shipping. Flexible payment and refund options
Fast shipping worldwide with flexible payment and refund options, ensuring a seamless shopping experience.