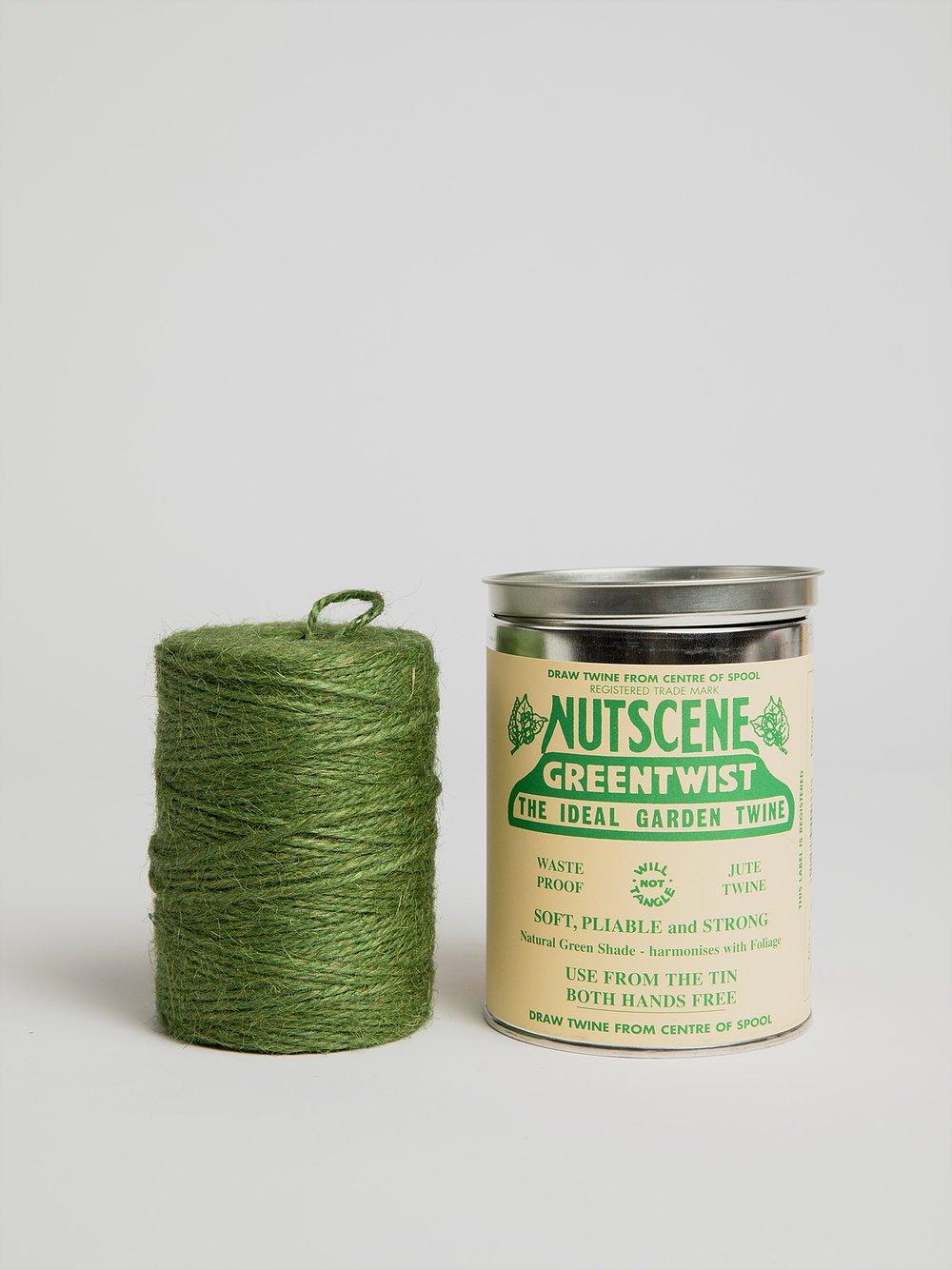 The Tin O' Twine keeps your twine tangle-free, safe and dry too!
Nutscene Twines have many uses for instance; gently support tender stems whilst growing or marking out lines for sowing. This twine is not just for gardening, it's also great for crafts and homemaking too, pick a tin and get crafting.
The tin contains a spool of 3ply Jute Twine, containing 150m of Jute on each spool. The tin is durable and reusable. The tins size is D8.5 cm x H15 cm.
Please note that if left in damp conditions the tin will rust.
The design of the 'Tin O' Twine' label comes from the original Nutscene archive circa 1940.  Nutscene have been producing and manufacturing jute twine in the Dundee area since 1922.
The Nutscene twine is biodegradable and materials are sourced from renewable resources.  All the twines are wound on the original machinery first used by us in 1922.
K11
Share
Want to see the product in person?
Book an exclusive in-person appointment at our Espoo Showroom or visit our Flagship Store in Hanko.
Fast worldwide shipping. Flexible payment and refund options
Fast shipping worldwide with flexible payment and refund options, ensuring a seamless shopping experience.